Description
The Door/window sensor is a battery powered reed sensor. It's operation under the z-wave standard guarantees compatibility with the Fibaro system. The sensor expands the capabilities of the system by monitoring the opening of doors, windows and garage doors. It is used in automatic light control, access control and property protection systems. Installation of the Door / Window Sensor in your home increases the safety and comfort of its inhabitants. It also eliminates the risk of high fees for heating or air conditioning. In addition, the module can be equipped with a temperature sensor, and use the built-in binary input.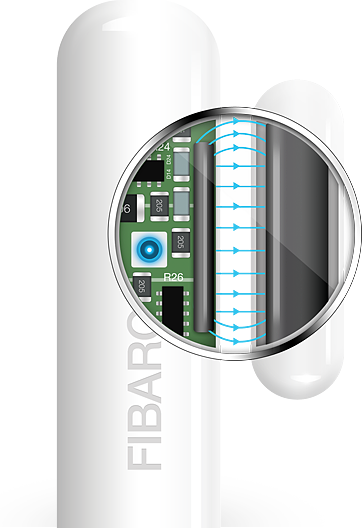 Installation of reed sensors in your home will provide the HOME CENTER 2 with additional information, which can be used to control other components of the Fibaro system. The module checks the condition of opening / closing any window or door. Opened window will prevent the system from launching heating or air conditioning in a particular room. Therefore, you will not be exposed to unnecessary costs. When mounting reed sensor on the front door, you can turn on the lights automatically when opening the door or run a pre-programmed scene e.g. "Return home". In addition, the Door / Window Sensor can be used as an unauthorized intrusion alarm sensor. These are just some of the capabilities of the Door / Window Sensor.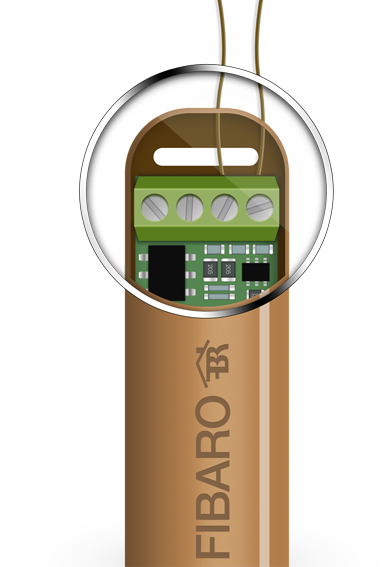 he Door/Window Sensor may be used together with the HOME CENTER 2 to start any feature. Once the Door/Window Sensor input is connected with a typical wall switch it can control other components of the Fibaro system. The idea behind it is to enable the user to place a previously unplanned switch in a chosen location without the necessity to lay cables. The number and location of existing switches no longer limit the arrangement of your interior. The Door/Window Sensor can easily and non-intrusively take up the role of this element of the home electrical system.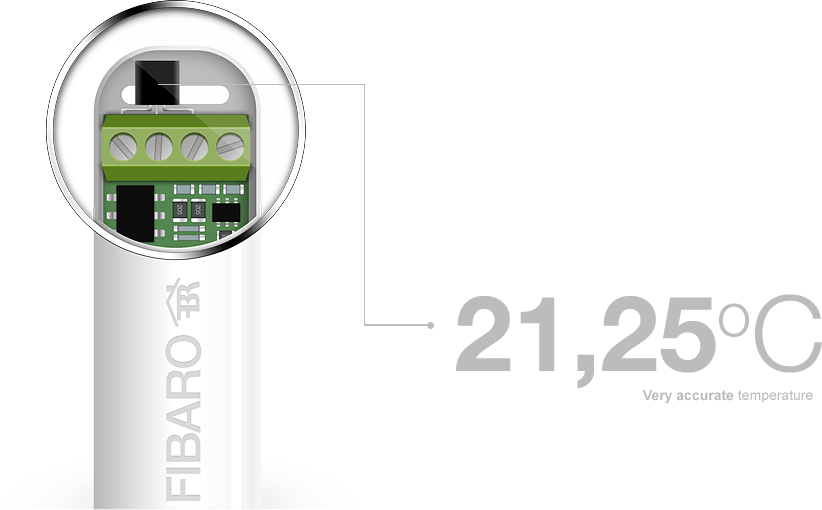 The Door/Window Sensor module also works with the DS18B20 temperature sensor (sold separately). This tiny element is installed in the module inputs and added to the Fibaro system. Its installation is very simple. Simply place three leads in the inputs and secure them using the screws. The temperature sensor can greatly extend the number of features available with the Home Center. The reed sensor feeds the Fibaro system with information about an open window; the temperature sensor can collect the data necessary for automatic ventilation of a room without cooling it excessively. The temperature sensor may also be used during the planning of a temperature profile at the heating panel.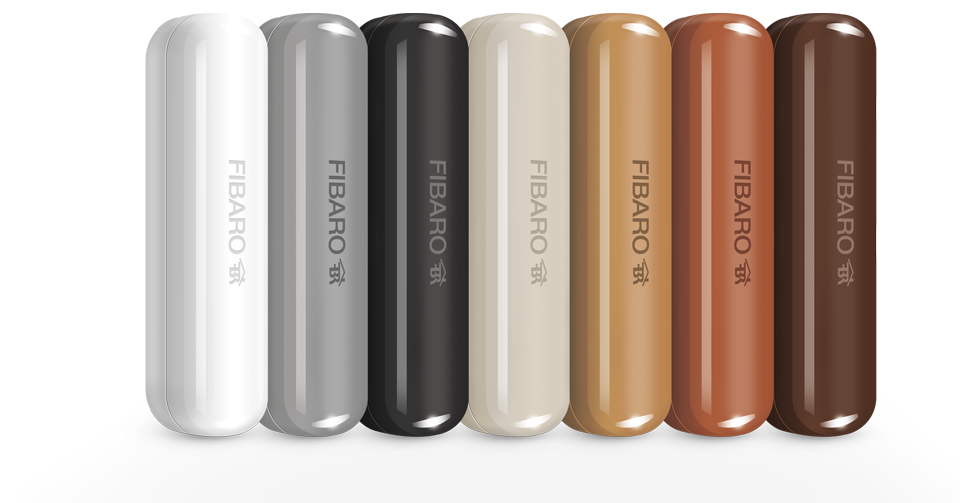 The Fibaro Door / Window Sensor is available in multiple colours. Select the best colour match to your home interior design and enjoy the undisturbed beauty, security and comfort.
Payment & Security
Your payment information is processed securely. We do not store credit card details nor have access to your credit card information.